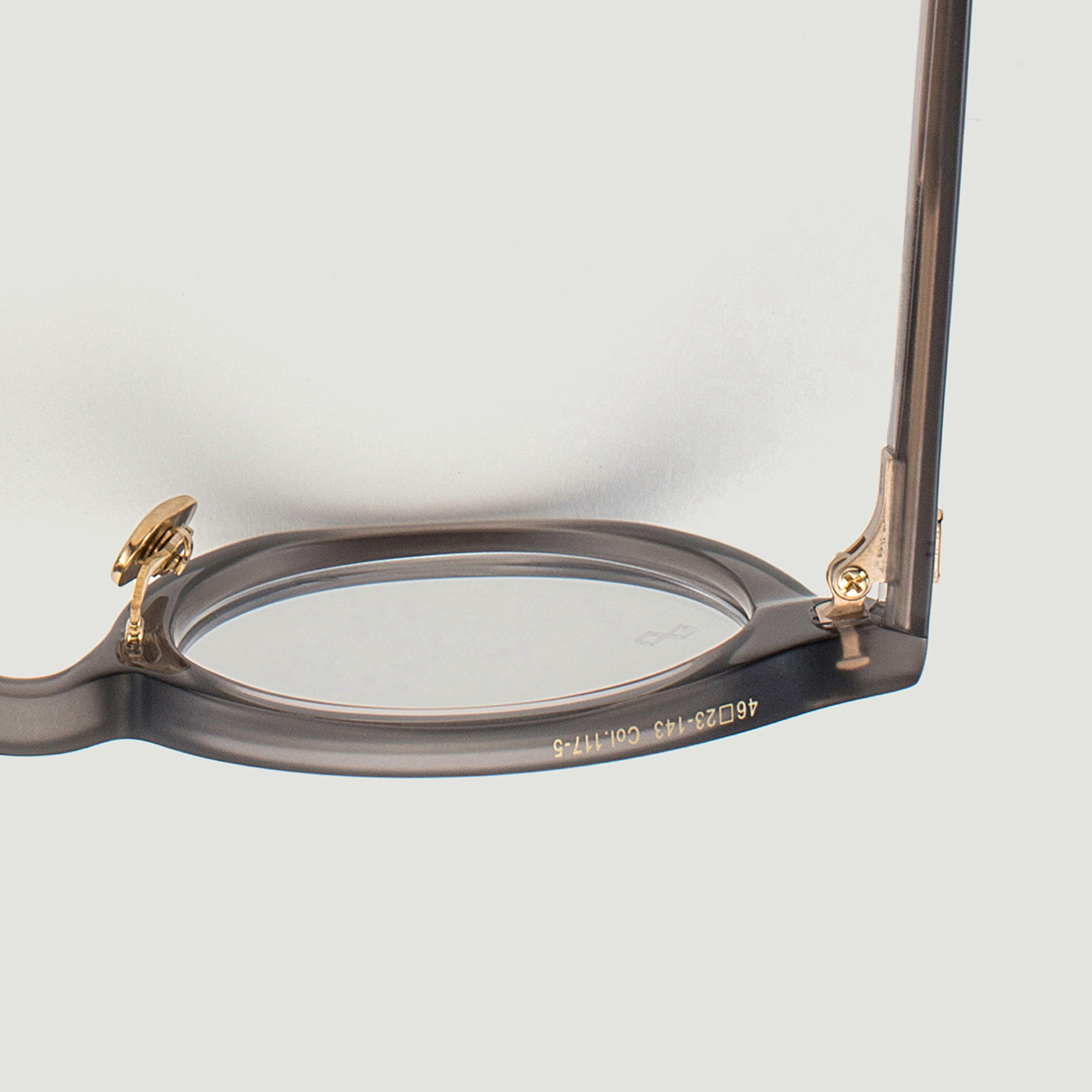 7th COLLECTIONS
Following the sixth collection, not only "re: collection" (meaning memories, reminiscences), but also respect and answer for the predecessor from the future are this collection.
This collection is completed with 2 models using sheet metal as well as with 6 models with new structure with acetate material.
In the titanium model, a frame is produced by precise machining of 2.5 mm titanium. Coating with the Cloisonne, the Sir Mont (upper design) is expressed. Wearing comfort has been realized with a sense of unity, utilizing the characteristics of the material.
In the acetate model, taking into account the thickness balance of the material, scraping and the position of the clings (metal following the nose pad), much attention has been paid to the weight balance when wearing and all the metal parts were originally developed. This time, titanium hinge newly made has 2 kinds, that is, 3 hinges and 5 hinges.