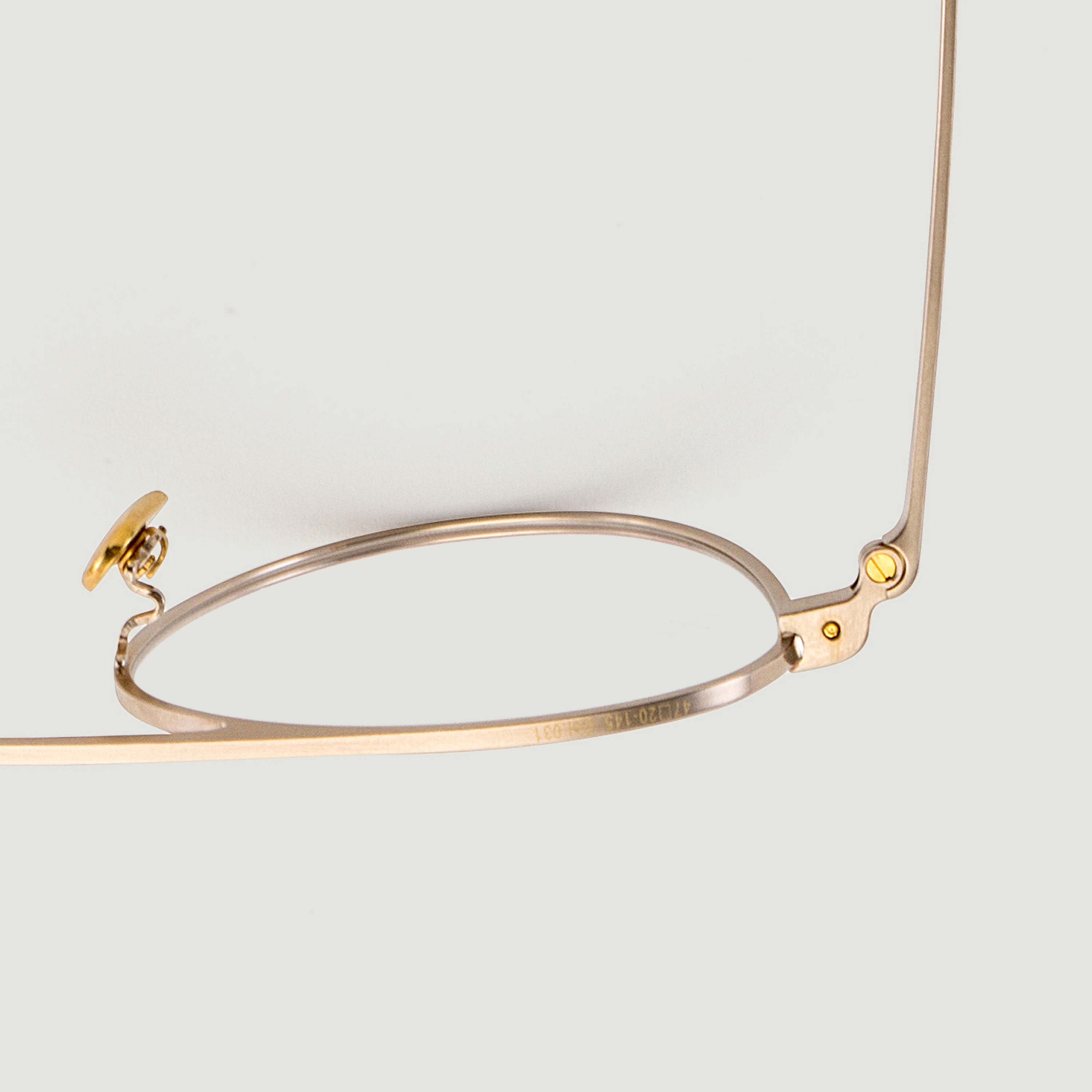 6th COLLECTIONS
Now we announce the "Re: collection".
In the warehouse of Oliver Goldsmith headquarters in London, England, there are 500 models, totaling more than 5000 pieces of glasses as archives. On undertaking this collection, we made thorough research of the inside of the warehouse. We revalidated the designs and benefits which had been generated by the wisdom and passion of our predecessors, and proposed to disassemble and reconstruct them from the archive with the remix method as is said in music. And 8 models were picked up.
Four of them were made of titanium sheet metal. 2.5 mm titanium plate was compressed. Molding was done in such way as only the inner diameter of the rim was left and the others were cut out from the upper surface. Firmly raised eye shape and its line was coated with Cloisonne.
The remaining four were expressed with a combination of acetate and titanium. The structure was arranged with the titanium bridge proposed in the fifth collection. At the junction of the front and temple are original caulking rivets, nose pads with curvaceous beauty and exquisite fitting feeling, cylindrical temple of titanium … thus the archive rebuilt with contemporary interpretation using these originally developed parts.